Welcome!
"What sounds to be one of the most disgusting sites on the web is actually one of the funniest. A comprehensive collection of "barf bags" from airlines worldwide, this site has pictures and descriptions for each one (none are shown used). If you've ever been curious about the world of the barf bag, this is the place for you!"
Boscoplace "Superior Design Award" April 2000
Photo by: Johan Ardefors
---
This bag is BIG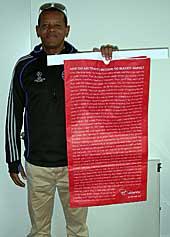 In a bid to knock Niek Vermeulen off his perch as the world's biggest baggist, Virgin Atlantic has issued a bag big enough for you to climb into.

This latest Virgin advertising stunt takes a sideswipe at budget airlines. The text is a bit longer than most baggists are used to reading, but I do recommend you read through to the bottom - it mentions our noble avocation!
Credit goes to Michael Christopher Scott who sent the picture and to Christian Mundigo & his wife Braden Rhetts who snagged the bag from a billboard in NYC.
Click for big picture!
---
Media attention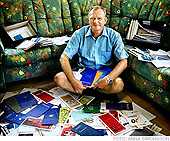 Sweden's second biggest morning paper, Svenska Dagbladet, featured a small story on sicksack.com. Only in Swedish, sorry...
Read this article and more media attention here

Fad nauseam Winnipeg Free Press

On December 4, 2008, the USA business magazine Forbes did include Rune's barf Bag Collection in an article about odd collections.
---
Rune's Barf Bag Collection now exhibits: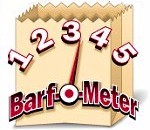 1592 different bags from
540 airlines in
141 countries!
How I count bags: I count all barf bags, airline, bus, train, boat, generic (but only once!) and advertisement bags as long as they are barf bags. I don't count or collect plain white bags or non barf bags.
---

Looking for geocaching stuff? Try this!

The Newbie Bag


The most newly acquired bag on display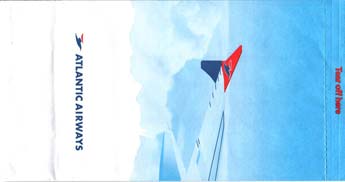 Air Mali
Air Mali, formerly Compagnie Aérienne du Mali (abbreviated as CAM), is an airline based in Immeuble Tomota in Bamako, Mali. Pointy base with folding instructions and airline logo in green print.
Thanks to Tom Rockne for bringing this bag to
Rune's Barf Bag Collection!
Recent additions to the collection: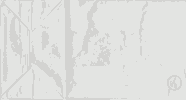 Lufthansa 1
2

Another variant on #10. Now with a new bagmaker, Spiriant GmbH in Germany. Thanks to Josef Gebele.
---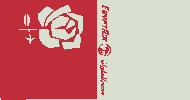 Egypt Air
9

Nice variant from Egypt Air with a rose and logo in red print on white bag. Similar to #4. Bag made by ACS in Germany. Thanks to Koosje Istha.
---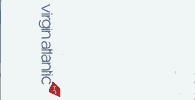 Virgin Atlantic
4

Another newer variant from Virgin Atlantic. Pointy base and nothing else. Thanks to Kenth Lundberg.
---
Aigle Azur

A white bag with pointy bottom has Aigle Azur logo in blue print and URL on front, nothing more. French airline. Thanks to Josef Gebele.
---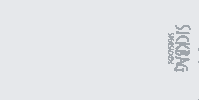 Niki 2

Niki is an airline based in Vienna, Austria. It operates services to leisure destinations in Europe and Egypt from Vienna, Salzburg and Friedrichshafen on behalf of tour operator Neckermann Reisen. Its main base is Vienna International Airport. Thanks to Josef Gebele.
---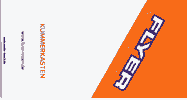 Flyer

German Flyer airline with a white bag with strong orange color print. Web link to airline and bagmaker. Thanks to Josef Gebele.
Barf Bag Stories

New story added on december, 2008. Read and share your barf bag stories here!
Barf Bag Store

If you want to buy barf bags, this is the way to go! Sick Saver Barf Bags
Translations

Barf bag, puke bag, air sickness bag, vomit bag, belch bag, spew bag, Disposal bag,Kotszak, Prullenzakje, Spucktüte, Kotztüte, Spuckbeutel, Bulanti Torbasi, Luftkrankheits-tasche, Sac Vomitoire, Saco de enjoo, Sac pour mal de l'air, Bolsa de mareo, Bolsa para desperdicios, Brækpose, Kantong kebersihan, Beg Mabuk Udara, Torba chorobowa, Etiquette bukuro, Oksennuspussi, Reisesykepose, Pahoinvointipussi, Sacchetto Per Il Mal D'aria, Kräkpåse, Spypåse, Gero-Bukuro, Sanitarinis Maiselis, Müllbeutel, Sakit Haka'ah... whatever you call it, I'm collecting them!
Wanna donate a bag (unused, please!) to my collection? Drop me a line! I will give you credit on this page (if you wish).
Hall of Fame

Visit the Hall of Fame to see who made this page great!
Hall of Shame

Visit the Hall of Shame to see who is trying to sabotage this fine collecting hobby!
Swapshop!

Are you a barf bag collector? Be sure to check out my swap page to see if there is something for your collection! Give me a proposal for a swap!
E-mail list
Link Page
If you like this page, why not try these pages?
Links to other collectors
Contact
Donations or swaps?
Contact information
(No, I don't BUY or SELL bags)
---
Barf bags = Art?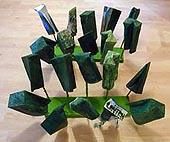 Yes, of course! Follow Reiner F. Schulz global art project here. http://www.schulz-art.com/
Check http://detritus-series.com/ as well for another art project with barf bags!
---